ESPORTS TIPSTER
ESPORTS LIVE STREAMS, SCORES, ODDS, PREDICTIONS & GAMING GEAR ONLINE

Seeking an immersive and vibrant gaming community? Our esports community Discord server is where gamers connect. Our chats are game-specific meaning CSGO, DOTA 2, League of Legends, Overwatch, PUBG, or FIFA fans can unite and find like-minded gamers. Our diverse community welcomes new and experienced gamers who enjoy gaming and streaming esports events live. Our growing Discord server is the hot destination for those seeking the ultimate esports experience online. Don't miss out on this incredible opportunity to join our exceptional community as it evolves. Join today and find your tribe!
FIND BEST ESPORTS ODDS ONLINE
TRENDING ESPORTS TOURNAMENTS ONLINE 2023
BROWSE THE BIGGEST ESPORTS TOURNAMENTS AND STREAM THE BEST MATCHES, TEAMS AND PLAYERS
The ESL Pro League is a pinnacle event in competitive Counter-Strike: Global Offensive (CS:GO). Teams from around the world compete in a multi-stage format spanning weeks, leading to intense playoffs and best-of-five grand finals. ESL Pro League final winners are crowned ESL Pro League Champions, receiving a substantial cash prize and acclaim from the CS:GO community. With millions of viewers tuning in via live streams, the tournament is highly anticipated and showcases top-tier gameplay from legendary teams. delivering thrilling matches with entertainment guarenteed.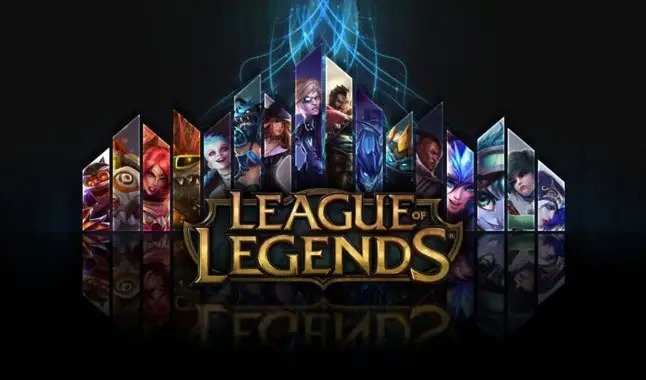 Annual League of Legends tournament "Worlds" is hailed as the pinnacle League of Legends event. Riot Games host the prestigious Worlds tournament with top LoL teams globally competing for the Worlds Champions title. Taking place during winter, Worlds boasts a thrilling multi-stage format, with the best regional teams against each other in group stages, LCS, LEC & CBLOL to name a few, followed by knockout matches. The Worlds final is a best-of-five match, with two teams battling to become Worlds winners overall. Winning Worlds teams lift a majestic trophy by Tiffany & Co, a mega cash prize, along with claiming bragging rights.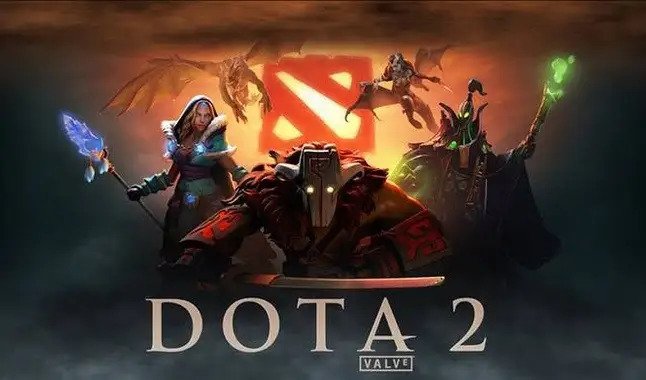 The International (TI) is an iconic DOTA 2 esports tournament hosted by Valve Corporation which is unique in that it is funded through in-game Battle Pass sales. Renowned for its epic prize pools, The International is in a league of its own - being the largest single esports event globally. The International often commands record streaming figures with the tournament captivating fans who like streaming MOBAs worldwide. The top DOTA 2 teams in the world compete fiercely for glory in The International, and it is seen very much as the event pro MOBA gamers want to win - solidifying its status as a premier esports spectacle firmly ingrained in the esports calendar.
EVERYTHING TO KNOW ABOUT ESPORTS TIPSTER, YOUR FRIENDLY ESPORTS GUIDE
For those new to gaming, "Esports" is an umbrella term that refers to competitive video gaming, attracting spectators online and in stadium arenas. While the first competitive gaming event took place in America, it was in Asia where esports first gained recognition as a legitimate sport. Since then esports has emerged as the new frontier within the online gaming industry, defying the norm where new 'sports' rarely emerge at a competitive level in a professional capacity.
Esports bucks the trend on so many levels and is challenging the status quo, reaching its peaking in the regions of EMEA, APAC, and North America, with Canada, in particular, experiencing significant growth. Across LATAM, namely Brazil, Asia, and worldwide, elite "pro" players are discovered through public leaderboards and swiftly recruited by teams, which now receive funding from high-net-worth individuals. One such example is Guild, co-owned by the renowned David Beckham. Additionally, top-tier sports clubs like PSG and venture capitalists are also investing in esports.
Booming investment and popularity together with surging streaming figures, highlight how esports has captivated audiences, especially Gen Z, and industries worldwide, solidifying its position as an unstoppable force in the world of sports and entertainment.
ESPORTS TIPSTER OFFERS POWER TO THE GAMERS ON PC AND MOBILE!
Where esports goes, eSports Tipster follows and we are excited about where esports goes next. Our site explores everything you need to know about esports as the industry takes shape, seeking out innovative gaming features and connecting you with everything you need from live streams, fixtures, and odds to interviews and podcasts plus hardware and merch.
We predict interest in esports to rocket as we approach 2030 but understand the risks and a need to educate and that is where our expert tips and articles will guide you.
ESPORTS TIPSTER: THE GAMING COMMUNITY FOR ESPORTS GLOBALLY ONLINE
Feel free to contact Esports Tipster with questions or queries you may have about esports be it upcoming esports fixtures, teams, odds, tips, or even NFTs. Any suggestions esports fanatics are searching for, just let us know!
If you want to learn more about esports tipster, what drives us, and why we do what we do in more detail our about page will help you understand a bit more about our site, our team, and why we're such fans of gaming and eSports worldwide.
GAMING GENRES FEATURED INCLUDE FPS, RTS, MOBAS, RACING, CARD, FIGHTING & SPORTS GAMES
BROWSE OUR SELECTION OF THE MOST POPULAR ESPORTS GAME TITLES TO STREAM, PLAY & EXPERIENCE ONLINE IN 2023
Valve's FPS-based smash hit, Counter-Strike: Global Offensive (CSGO), the fourth Counter-Strike game in the series is one of the most popular esports game titles to place bets on. CSGO is a military shooter game with two 5 versus 5 teams fighting against each other: the Terrorists & Counter-Terrorists. Teams must eliminate the rival team whilst completing other tasks. There are 9 game modes in CSGO to be aware of. CSGO dominates online betting turnover, especially in the Western world and you will find CSGO betting sites with CSGO live streams online. CSGO betting offers diverse betting opportunities with fantastic in-play betting options. The major CSGO tournaments have odds online months ahead of the start date and esports fans bet on individual match results to outright tournament winners.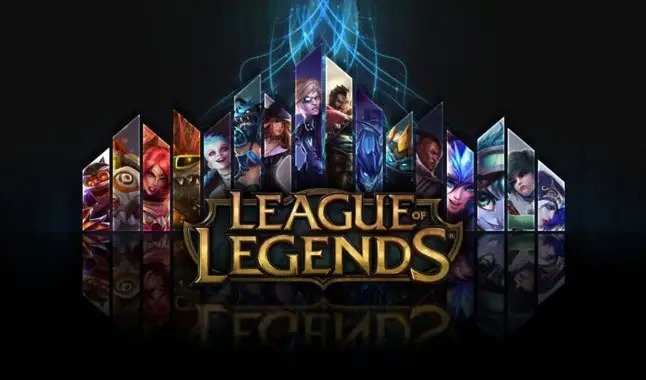 League of Legends (LOL) is a multiplayer online battle arena game developed by Riot Games. Released in 2009, League of Legends currently boasts around 50 million daily active players. The game is supported by microtransactions, and when playing LOL players purchase items from the store using in-game currency (Riot Points). Unlike other eSports titles, LOL features one map called Summoner's Rift so maps do not factor into the equation. LOL gameplay involves Champions, each with its own set of unique abilities, and players fight individually or in a team against rival Champions. The goal is to destroy the opposing team's Nexus. LOL bets include wagers on the winning teams of matches and/or overall tournament winners. Summoner knowledge and studying team composition will help you to win on LOL.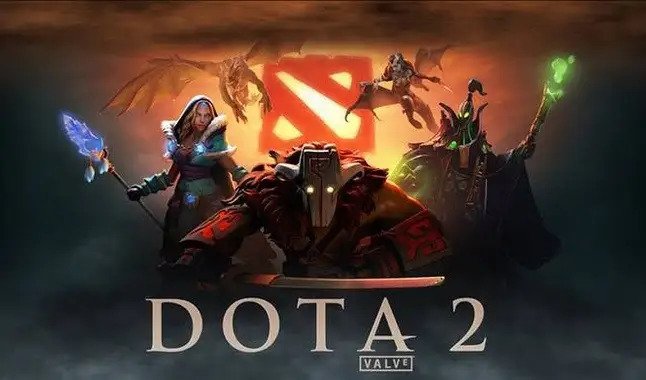 DOTA 2 is a 2013 multiplayer online battle arena (MOBA) game developed by Valve. DOTA 2 is installment 2 in the DOTA game series, with the title being the sequel to Defense of the Ancients. DOTA 2 players compete on a match-by-match basis, with 2 teams of five players competing against each other. Players control powerful Hero characters with unique abilities and differing styles of play. DOTA 2 teams defend bases and must destroy the opposing team's Ancient, a structure located within the base of each team. Players collect items during DOTA 2 matches, which can be used against opponents. Although DOTA 2 is dubbed one of the greatest PC video games, it is not as popular as CSGO or LOL in terms of betting activity which can make it a very attractive and lucrative game to bet on.
WE CHAMPION SUSTAINABLE, RESPONSIBLE, AND SAFE GAMING
esportstipster.com is committed to responsibility in the sectors we operate in. Whilst we believe in entertainment and fun experiences online, operating in a responsible way, across all business verticals, adds value to society and the communities in which we operate, which in turn positively affects our business and growth.
Across our media products, we provide educational content and tools to help ensure a safe gaming experience. The long-term sustainability and growth of the gaming industry is dependent on responsible operations and partnerships.
As you'll see from the footer of our website, we are Gamble Aware.
WE OFFER ESPORTS TIPS - TOOLS, GUIDES AND REVIEWS
eSportsTipster.com is an online hub for esports on a global scale! We have been riding the esports wave since 2016. Tune in to follow all your favorite esports game titles with streaming, tournament updates, team insights, the latest fixtures, and odds with predictions from experts. Whether you're a passionate esports guru or new to the esports game - we've got your number.
WE COMPARE ODDS AND PREDICT USING DATA
If you're searching for a vast selection of online esports markets, then you've arrived at the right comparison site. Want Esports odds with the ability to see live markets in play? We lead the way in eSports reviews championing the best features and offers online.
Connect with esports matches with live streaming which provides extensive event coverage of the biggest matches and tournaments in CSGO, League of Legends, DOTA 2, and Overwatch to name a few game titles, and also extends to FIFA, meaning you get closer to the gaming action than ever before.
Not only can you view the best latest odds from trusted partners, but Esports Tipster offers tips for all the biggest esports events in the calendar year. Get winning tips from experts and be in the know. We've written guides on odds comparison, crypto, popular payment methods, live betting, fantasy bets, esports video game titles for gambling, esports betting software providers not to mention a beginner's guide to esports betting loaded with hints and tricks. So it is safe to say that we have been there and got the T-shirt!
The single biggest misconception about games is that they're an escapists waste of time. - Jane McGonigal
FAQs
What are esports tips?

You may be new to Esports, and asking what is an Esports Tip or Pick is. Being able to watch esports live on streaming platforms such as Twitch, tipsters are keen to get in on the action. Tips or picks, as they are known in the US, are predictions made by experts who specialise in particular games, teams and tournaments. The aim of the game for tipsters is writing the best Esports tips online. Check out our latest tips right here on Esports Tipster or on our discord channel on which you will find the best free Esports picks around. Our discord server encourages discussion between members on the biggest Esports tournaments, on a range of games, and use our Esports expertise to provide support and guidance with a community vibe.
What is eSportsTipster in a nutshell?

All the latest esports news, fixtures, insights, previews, and results, combined with top betting tips. If you want to know which site gives you the best esports odds, there is nothing more our tipsters enjoy more than comparing esports odds on CSGO, LOL, DOTA 2, Valorant, Overwatch, and FIFA at betting sites that understand esports gambling. eSports Tipster gives you access to esports tournaments worldwide with extensive coverage. Today's professional esports competitions, such as LOL Worlds, offer odds that do not look out of place alongside traditional sports such as basketball, boxing, and tennis which have established betting activity - not to mention a global following.
How do you choose which game title you should bet on?

The top eSports betting sites offer a vast selection of PC games to bet on, as it attracts a global audience of online bettors. While some betting sites concentrate on specific games like CS:GO or LoL, others may focus on newer games like Overwatch or Valorant and provide diverse betting options and odds on these titles. A useful tip is to consider the games you frequently play or stream at home before placing a bet. Familiarize yourself with the maps and players, and gain a thorough understanding of your chosen game. Know the participating teams and players, as well as your likelihood of winning or losing. After choosing your preferred game, make sure to research each bookmaker's game options and odds as they can differ significantly. Keep in mind that eSports betting requires both knowledge and luck, so don't be too hard on yourself if you don't win big immediately, and don't hesitate to explore eSports games outside of the mainstream.
How do you opt for the best eSports bonuses and rewards?

Generous sign-up and ongoing reward bonus promotions to bet on games are frequently exploited by seasoned eSports gamblers. You will find betting sites are happy to offer incentives - but at the same time, you want to avoid being flagged as a bonus abuser. A tested strategy is to open multiple accounts and take advantage of each bookie's customer retention management, which is tailored to your needs and designed to encourage you to bet on mobile, PC, and more. Betting companies need to attract and retain customers, but churning sports players can be a nightmare for them. By signing up, you put yourself in the best position for custom bonus offers. Sports teams are well-positioned to offer juicy ongoing bonuses to lure you in to bet on eSports.
How do you adopt a cautious approach to safety and security online?

Each online eSports betting site does not operate in every region so make sure that the site you sign up to offers betting in your location, the currency you prefer, and payment options that match your needs. For peace of mind, you can read third party reviews and payout blogs to determine the reliability of each betting site's esports product and the odds. Do not make bets beyond your means and adopt a level headed and practical approach to betting. Make sure you understand each bet you place 100%. Budgeting is good and will help you bounce back financially even if you do make a loss. Our site champions sensible, safe and secure gambling at all times. Remember, customer support is there is keep you safe and happy - all sites and apps we list offer friendly help should you need guidance or help with any issue whatsoever.
How does the pro esports industry ensure esports matches are not rigged?

Thorough background checks on all personnel involved in the industry as well as rules and regulations set out by independent organizations that oversee esports events. You will find all major eSports tournaments exist on LANs - local area networks - that are highly protected and easily policed. The eSports Integrity Commission (EIC), launched in 2016, also combats any emerging threats of fraud in the sport and partners with the likes of ESL and Dreamhack. Law enforcement agencies to investigate any reports of match-fixing or other forms of misconduct. This helps ensure that any criminal activities are identified and punished.