Which eSports game is best to bet on?
People often inquire about the best computer game titles to bet on. However, there is no straightforward answer. One of the primary guidelines for eSports betting is to have a thorough understanding of the game because each game has its own peculiarities. Although it may seem obvious, the contrast between esports games can be likened to that of two vastly different traditional sports like boxing and golf, where transitioning from one sport to the other entails significant differences and challenges.
For instance, CSGO is a classic betting title that involves placing bets on an FPS game. Shifting to betting on a MOBA game like DOTA 2 or League of Legends is a massive switch and requires significant adjustment. While both games are visually appealing, they are essentially two entirely distinct sports created by two different developers, Riot and Valve.
Betting on an esports game requires a solid understanding of the game, which is why many skilled gamers make successful professional esports gamblers. There are several tips to improve your understanding of a game, including playing the game and keeping up-to-date with relevant teams and players' current form, as well as staying informed on new game releases, such as patches and fundamental changes, to achieve long-term success.
No matter if you are learning a new esports game, or want to bolster game knowledge you already have, eSports Tipster guides you through the world of esports betting. This page offers guidance on which game to choose for betting and strives to answer the question: "What esports game is best to bet on in 2023?" You can discover the most popular esports game titles for betting, along with helpful hints and tips. With increasing experience, you'll find that certain games are better suited to specific betting strategies.
Over the past decade, the concept of pro gaming better known as eSports has hit full throttle. With eSports popularity increasing tenfold since the COVID-19 pandemic. Globally, more and more people are playing eSports games every day in leagues or for fun. Today players compete against each other in game titles such as CSGO, League of Legends, DOTA 2, and Overwatch. Sports games such as FIFA and niche games such as Rocket League are big hits too.
Over the past few years, the world has witnessed eSports vastly exceeding predicted revenue expectations. From the USA to India and all over Europe, hundreds of pro eSports players have emerged alongside audiences keen to watch eSports in stadiums and streamers eager to stream game tournaments online.
eSports livestream figures are at all time high levels and eSports sponsorships for brands are the new black. eSports prize money is rising rapidly and shows no signs of slowing. Pro eSports gamers train like professional athletes, supported financially, mentally, and physically by professional coaches for many hours every day to become the best at their chosen game or game genre.
WHICH ESPORTS GAME TITLE IS POPULAR FOR BETTING?
Today eSports betting has more popular titles than ever before, but the games that dominate betting activity are CSGO, DOTA 2 and League of Legends. All are classic games within an industry still very much in its infancy. These 3 games draw the biggest viewing figures, and unsurprisingly the betting options on these games are also the biggest.
If we were to compare CSGO, DOTA 2 and LOL to traditional sports betting, these games would be football, basketball, tennis or F1 racing, while other smaller niche sports exist, they do not dominate the space. It's not always the best to bet on the biggest sports and the big-name games, sometimes less popular games might present better betting opportunities and where you find value in the odds. There are numerous factors to weigh up when choosing which esports game is best to bet on. We put it to you that now is the time to select your game because once armed with your chosen game you can bet and get in on the real money gambling action propelling esports into the next stratosphere!
TOP ESPORTS GAMES ENTER THE PROFESSIONAL ERA
It is fair to say that the eSports golden trio of games in the form of CSGO, Dota 2, and League of Legends are increasingly accepted as professional sports globally by various sporting national governing bodies. With the growth of eSports, what you will find is that there are gambling opportunities and you can bet on games.
Since eSports is maturing like a fine wine what we are seeing is a number of eSports betting sites competing to add new eSports games alongside odds online. The reason why there is a race to add esports games is that esports can be trusted more and more. Match fixing within eSports is less prevalent than before.
This is the explanation as to why there is increasingly a big pool of eSports betting sites gamblers can choose from to bet on games with. Welcome to the land of competitive eSports bonuses and the gambling industry riddled with stories of false promises it can be difficult to feel like you're making the right decisions with regards to where to deposit your money and place your eSports hat. What you don't want to do is make the wrong decision because, to put it bluntly, not all eSports betting sites are as good as each other.
OTHER ESPORTS GAMES TO BET ON
The three big esports game titles, especially in the US, Canada, UK and Europe go without saying and their popularity speaks volumes. There is little competition with punters simply not adding other games to their betting selections.
That does not however mean there aren't other games out there. Betting on smaller esports games is hugely popular too, even if they cater to a smaller pool of punters. We have selected some of the bigger ones, and most often offered by the bookmakers in the list below.
StarCraft 2
Valorant
Overwatch
Rocket League
Rainbow Six
NHL
FIFA
As you can see there are a whole lot of other options, and that's not even close to all of them. Smite anyone?! If you are interested in betting on StarCraft 2 or Valorant or any of the other esports games mentioned, you can bet, you'll just have to choose to gamble on niche esports betting sites that specialize in esports and offer odds on specific games which differ from CSGO, DOTA 2 and LOL.
Big betting sites run by mainstream bookies focus on popular sports. Reason beign that historically lesser-known eSports games were a match-fixers dream. Choosing an esports game such as Valorant is the best bet for gamblers looking to gain an advantage in one way or another. Valorant and other niche esports game titles present games which are less researched, by gamblers and bookies alike. If you acquire specialist knowledge in any of the niche esports games there are plenty of opportunities to find value easier than you would in CSGO for example. By value, we mean great value which will set you on the path to being a long-term winner.
Choosing which esports game is best to bet on then isn't just an open and shut book where CSGO, DOTA 2, or LOL wins. Leveraging the power of the smaller games for esports betting often holds the key and unlocks great benefits. Hours of research and gaming knowledge will give you power to dominate bookies online. Learning about games in detail is critical for success and while it might be harder to find stone-cold statistics for Valorant than CSGO or other big game titles, it pays dividends to do your homework and becoming a profitable gambler will follow.
If you are interested in more niche esports game betting, enjoy grinding in front of a PC, and don't mind drafting your own statistics database then smaller esports game titles, like the games listed above, could be the best option for you. When looking at eSports betting as a whole there is a lot of common ground, although hopefully by now you understand that each game works differently in terms of game mechanics and strategy. There is a need to approach each individual esports game title in a different way to become profitable long term. eSports games really are not much different from how traditional sports differ from one to another. Each esports game has its nuances and there are pros and cons to consider when choosing which game to bet on over another.
TIPS FOR BETTING ON ESPORTS GAMES
But what is the best tactic to deploy to find a winner? Tips for betting on esports games are getting more popular as viewing figures and betting activity increase. The first rules of eSport betting are to pick a game and know your game inside out. Seriously, do not start betting until you have become familiar with your chosen game in hand. By this, we mean knowing your game maps, players, teams, and weapons if any. We cannot state enough how much gaming knowledge is fundamental to esports betting success.
ESPORTS GAME SELECTION SUMMARY
Placing bets on eSports game titles is now talked about in the same breath as betting on basketball or football. Now, all you have to do is decide which team could take the world CSGO title or the LOL Worlds event. You might even bet on which FIFA player will win the ecup if you fancy your chances!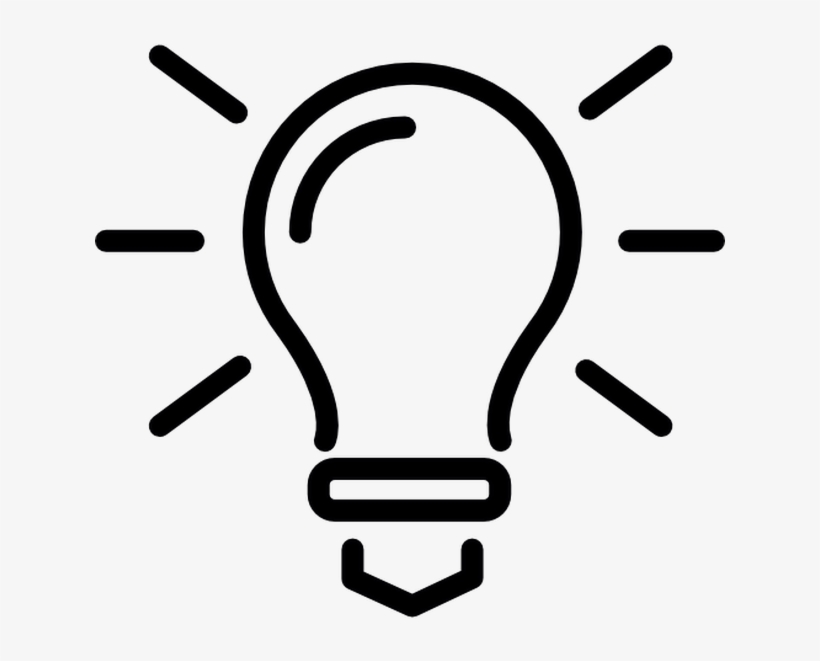 10 TIPS TO HELP YOU SELECT WHICH ESPORTS GAME TITLE TO BET ON
In order to really know your game and get the best returns from it, we have drawn up the following 10 tips to help you on your betting quest.
Game knowledge including the best teams and players will guide you.
Follow the playoffs of a tournament to know the players and teams.
Understand game updates, team rosters, and betting formats.
Acquire specialist knowledge of games by playing and streaming.
Pay attention to game strategy and apply system bets.
Pay attention to odds and perform a comparison.
Know the game's betting options and take advantage of them.
Study game-specific eSport promotional offers.
Games with game-specific bonuses hold the key.
Keep track of the wins, losses, and near-misses. Follow game stats to learn and predict which team is more likely to win.
How to make game selection tips pay off
It is very easy to do a few hours of research and know a few of the game's top players by brushing up on recent performances. But the real question is; how do you predict results in an ever-changing climate? To really predict and bet smart it is a good idea to keep track of your gambling. Own your losses, wins, and near-misses.
Create a chart and fill in the stats on your own. Follow blogs and channels to observe each play-off and players' actions. It will help you understand the game and anticipate the moves of players and captains before the blogs. The more you watch and learn, the better you will get at predicting the outcome, which in turn, will help you place a bet with a higher chance of winning.
Never bet the full amount at the beginning of the game or tournament. There are many bets offered during the play with lower odds. Create a combination of both to increase your chances of winning. Mistakes are bound to occur. The quicker you learn from your mistakes, the higher the chances of your long-term success.
Each eSports Game Has Different Betting Options
Whilst eSports is a relatively new addition to betting sites. Understanding the types of bets available on the various games is crucial. Depending on the type of eSport game that you choose to bet on, betting options will vary. Be prepared for distinct differences in betting practices per game.
You will find CSGO bets are different FIFA betting options. FIFA is about goals, assists, corners and fouls. League of legends is different again, although similar to CSGO. To give you an idea, some of the CSGO bets available at your disposal are: first to 10 kills, the team to get the first kill, best of a specific number of rounds and total maps won.
Do not participate in any eSports real money betting until you have acquired sufficient knowledge of the game. When you do bet for the first time, start with small bets and work your way up to higher stakes betting levels.
How to Choose The Best Betting Site For Your Game Selection
There are multiple online betting sites with eSports odds built in to help you indulge your love and enthusiasm for betting on your chosen eSports game. You need a platform that offers security for your personal details, and an easy-to-use interface. Betway is one of the leading betting platforms globally, offering you the opportunity to participate in some of the best eSports betting odds.
The online bookmakers literally jumped on a trend in eSports. The popularity of eSport games has resulted in a customer base among betting providers who have been on the lookout for corresponding offers separately. As in every other branch of the economy, it is said by the betting providers - the demand determines the betting offer. In the initial phase, betting on the various eSport events was mostly only possible in the pre-match area. The games were given corresponding odds in advance.
How to Bet On eSports Games To Win Real Money
Because esports games are niche in betting communities, you need to look as closely as possible if you want to grow your bankroll and the right decisions when they matter most. To help you choose a particular esports game to focus on, we've assembled a list of key pointers to take home with you.
Make sure you're knowledgeable about the game you're betting on. Finding the best esports odds is not a good tactic if you don't know how to use them. Focus on being patient and read online guides and learn how esports odds are calculated on games and why.
Bet smart in the beginning. Odds on esports games are easy to calculate wrongly and often new gamblers get excited and start spending too much money on wagers using real money. Always have a budget, take advantage of bonuses when betting on esports games, and don't bet to hit goals. It's basically polishing your ego when what you need to do is care about which esports odds you're using.
Choose first-person shooter games for live betting. The best esports odds can be found in games that feature comeback options. Embrace the lack of certainty – use it to your advantage.
Don't hesitate to combine betting on esports games with traditional sports games such as basketball and football. Selecting games and odds to go with them is all about winning and it's your duty to ensure that happens no matter what route you take. Use any sporting knowledge about basketball and football to your advantage. There really is no harm in rounding up your betting slips with esports odds and basketball odds if it works for you.
Remember, now is a great time to get on board the esports betting train. Gambling on esports games is poised to grow exponentially and will only keep offering you more and more betting options!